Robinson Department Store
(Phuket Square, G floor and 2nd floor)
It has the most extensive network of any department store in Thailand; with its wide selection of International and Local Brand names. Robinson's pricing and merchandising strategies make fashion and style more accessible to middle income consumers. Jungceylon's branch consists of a total of
Big C Extra
(Phuket Square, G floor and 2nd floor)
With a total of 8000 Square meters spread out on 1 floor and 2 floors, this one stop hypermarket guarantees bargain prices and freshness. Discover this world wide phenomenon and enjoy the Big C Extra experience.
SF Entertainment Complex
(Phuket Square, 3rd Floor)
Come and enjoy the latest Hollywood movies in a world class movie theater at SF Cinema, featuring 5 theaters. Belt it out Karaoke style in its many private rooms to choose from. If that's not enough, go bowling and choose from our 10 lanes and hit a strike!
Food Bazaar
(Silang Blvd., B floor)
Offer you an astounding range of authentic Thai street food and international cuisines such as Chinese, Japan, Indian, and Korean. Satisfied with endless choices of dished while spoiled with a plethora of breathtaking and unique modern Chinese atmosphere. Let's take your time at Food Bazaar, the ideal place for every taste and budget.
That's Siam
(Silang Blvd., B Floor)
Discover a Kingdom of Arts & Crafts. A magnificent shopping gallery of arts and crafts from all over Thailand. That's Siam will be a superb location for both Thai and International shoppers to select from the finest objects d'art and handicrafts the kingdom has to offer. These souvenirs and handicrafts will reflect Thai culture and civilization from all regions of the country with over 200 boutiques inside. Not only souvenirs but it also has Food Haven, food center that you can taste authentic Thai cuisine from all parts of Thailand conveniently. The Asian Spirit is another interested point for shopping souvenirs and relaxes your body with Thai massage & spas. The atmosphere of this chic new shopping zone will be a smooth combination of eastern and western spirit.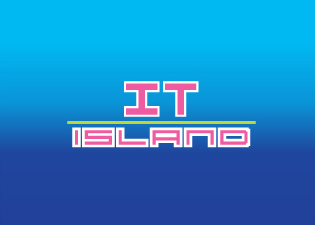 IT Island
(Phuket Square, 3rd Floor)
All about IT is here. You can find the case of mobile phone until the great computer. There are many brands and also types of IT products. You can buy whatever you want with suitable price. People who addict in innovation must not miss this zone.